Wednesday, August 29


I love it! Congrats to #pagirockkrew #FlyFM
Posted by

mohashah
at 5:59 PM
No comments:

Ewah ko, tajuk kemain lagi. Kemain kemain. Saje ulang banyak kali.

Ape kriteria gadis pilihan korang??? Aku sebenarnye cam segan bincang tajuk nie secara terbuka. Tp sejak 2 menjak nie, ade beberapa orang duk hint2 kat aku. Tp aku wat derk je. Haha. Sbb pada aku, belum lagi kowt nak pikir pasal kahwin nie. Awek pon xde, nak kahwin lagi la. Bak kate pepatah "jauh panggang dari api". Bangga cikgu BM aku tgok aku tulis cengginih. \(",)/

Ape reaksi korang biler seseorang bgtau ko cmni?

Anonymous: Nep, ko kahwin je la dgn XXXX tuh. Aku tgk ko dgn die mmg da lama kawan.
AK: Hurmm.............. (nada perlahan)
Anonymous: Kita nie kan nep, kekadang xleh nak memilih sangat. Aku tgk XXXX tuh pon cantik ape. Kire okay lah tuh.
AK: Hurm... (again)
Anonymous: Okay la nep, nanti kalo ade pape, bgtau lah.
AK: Haaaa, okay2. Nti sy bgtau.

Kah kah kah. Aku kena bahan je manjang. Aku pon xtau nak ckp ape. (Speechless)


Posted by

mohashah
at 5:55 PM
No comments:

Posted by

mohashah
at 5:34 PM
No comments:

Tuesday, August 28
Salam. Lama sungguh tajuk nie duk terperap dalam kepala hotak aku. Aku mmg dah lama nak menulis pasal ape yg berlaku kat aku dalam 3 bulan ke belakang nie. Okay.
Chapter 1: Hartalega Sdn Bhd (June - July)
Aku xtau la aku dah/blom citer kat korang pasal aku punye kontrak dah abes n aku kena cari kerja utk terus survive. Okay. Camni jer, aku cari pnye cari kerja. (lama tau cari n sampai redha je ape nak jd) dapat la aku kerja kat kilang nie. Kilang nie wat glove kat BB.(tempat dirahsiakan). Kat sini aku tugas aku senang je, kena uruskan gudang barang-siap (baca: finished-goods) sebelum dihantar kepada pelanggan. Pada aku cara kerja okay la. Tp mungkin jiwa aku xsesuai duk kat environment kilang, so, aku pon mmg kerja dgn tanpa rasa passion-to-work. My bad. ;'( Dalam pada aku dah masuk kerja kat sini, aku ada receive beberapa job interview invitation. Ade yg aku tolak mentah2 sbb aku xberapa minat. Tapi, ade 1 yg btol2 menarik minat aku utk pergi cuba-try-test-tengok. ----------->>>>SIME DARBY!!!!! Aku pon dgn berbesar hati kelentong boss aku, sbb aku nak mtk cuti. Siot la kerja kilang, susah nak mampos cuti.
Nie ade 1 citer best (pada aku), 25 july adelah hari penentu aku utk menukar arah kerjaya.
10 am : aku dpt email dari SD. Dorg ckp yg aku xdpt utk vacancy tuh. Aku frust giler weyh, sbb aku mmg nak chow dari kilang tuh.
11 am: Aku pujuk hati aku dgn ckp "takpe nep, mungkin tuhan ade yg lagi baik utk ko. nie rezeki budak yg dapat tuh"
12 pm: Aku dapat call dari SME bank. Dorg ckp aku dpt utk join program trainee dorg selama 3 bulan. (FYI: Interview utk program nie hujung bulan May)
3 pm: Aku terus wat surat resign, terus gi jmpe boss aku. Ape nak jadi, jadi la. Sbb xkan la kiter nak jaga hati org, tapi kiter yg merana. Aku tau boss aku yg tolong bwk aku masuk kilang tuh. Tapi, what to do boss, this place is not suitable for me.
Aku join SME 30 July. Kat sini, aku jadi trainee balik, eventhough aku da pernah jai trainee, aku jadi je la. Haha. Seb baek 3 bulan je. Biler dah jadi trainee nie, mmg ramai la member ko kenal. Dalam batch aku, ade ramai member. Dorg semua sporting. Mmg sempoi abes. Baru beberapa minggu, rase macam dah kenal lama. Haha. Kat sini aku punye job scope pasal kredit. Cara kerja mmg macam zaman belajar dulu. Kena wat assignment. Ade deadline. Kena submit paperwork kat loan committee. (macam lecturer la).
Okay, berbalik pada cerita pasal aku. Baru seminggu aku masuk, aku dapat unexpected call dari SIME DARBY. Dorg ckp ade berita gembira. Aku tanye la, berita ape nye? Die balas, Can you come to interview next Monday? Director want to meet u. Aku jd serba salah. Mmg la kan. Ape ke gile nye. Aku baru masuk kerja Isnin, Jumaat tuh org suh dtg interview. What the effffff??? Terus aku discuss balik dgn die, aku tanye betol2, ape chance aku utk dpt kalo aku pergi? Sbb aku xnak gamble career aku. Siot giler. Time tuh aku mmg ikut gerak hati je.
Isnin tuh aku pergi la ke interview. Gua wat rilek je. Malas nak beriya sgt. Takut xdpt. Kalo xdpt, xde la frust nonggeng lagi. :( hurm, die tanye, gua jawab. Setel semua. aku pon chow sin chee la. (aku pon xtau ape maksud nie, tp bunyi cambest! haha)
Selang 2 hari lepas tuh, aku dapat berita gembira. (#uknowwhatimean) <----- bajet twitter. hahaha. Syukur Alhamdulillah. Aku dapat utk position tuh.
AK: Pada aku, aku percaya dan yakin dengan kuasa ALLAH S.W.T. Sbb die boleh bagi macam tuh je rezeki kat ko kalo die nak bagi. Itu pon selepas die bagi ujian kat ko. Kepada para pembaca, jika anda sedang mencari kerja, jika dapat kerja, pergilah dulu tempat tu, mungkin ade hikmah utk kite berjumpa dgn seseorg di tempat itu. Ingat, JODOH, PERTEMUAN, AJAL & MAUT semua di tangan tuhan.
Posted by

mohashah
at 12:59 AM
No comments:

Sunday, August 5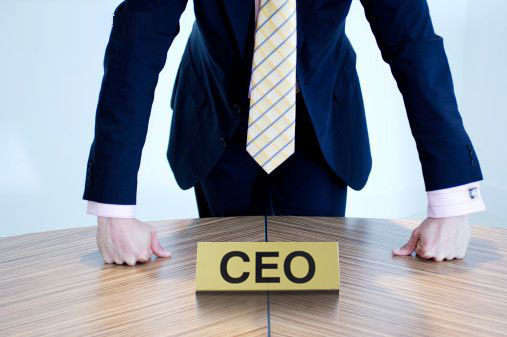 My big dreams! Hope it will. Amin!
This description is a generalisation. If it rings true, you've found your career type.
You would most enjoy a career that allows you to meet new people. You would also be happiest in a career that allows you to be free and flexible, and allows you to be extremely creative. Some careers that would be perfect for you are:
Stockbroker

Secretary

Receptionist

Director

Recruitment Consultant

Politician

Marketing

Human Resources Manager

Religious Minister

Teacher

Lawyer

Advertising

Consultant

Financial Adviser

Financial Planner

GP

Physical Therapy

Occupational Therapy

Public Relations

Estate Agent

Travel Agent

Restauranteur/Hotel Manager

Events Organiser
You are a great leader. You genuinely enjoy being around other people. Your relationships with others are very important to you. You love talking and meeting new people. You are very enthusiastic about work and about all that you do and have in your life. You love being the focus of attention. You enjoy a fast pace. You are very socially oriented. Therefore, you are much happier being with others than you are alone. You crave interaction with others.
You are very spontaneous and often act before you think. You are always quick to answer when you are asked a question, even if you aren't sure of the answer. It is easier for you to improvise as you go along. You enjoy thinking out loud, and are most creative when brainstorming with friends or colleagues. You enjoy being involved in many activities.
You are very easy to read, and often wear your heart on your sleeve. You are never afraid to tell people what you think. You are very empathetic and genuine. You can sometimes be seen as over-emotional or too involved by others. But that is only because you tend to get so involved in the things you do that they become personal. You want to be adored, loved and appreciated. You like to please others and to make sure people are happy.
You trust your gut instincts. You are easily inspired and trust that inspiration. You are very innovative. You analyse things by looking at the big picture. You are concerned about how what you do affects others. You worry about your actions and the future. You tend to use a lot of metaphors and are very descriptive and colourful in your choice of language.
You are very creative, and get bored easily if you don't get to express yourself. You like to learn new things. You don't like the same old routine. You like to leave your options open.
Finding a career that is right for you isn't always an easy thing. However, if you secure a job that is suited to your personality type you will enjoy going to work, feel great about yourself, feel appreciated and look forward to what's ahead.
This test was adapted from C. G. Jung's famous personality types.
AK: I just want to share with u guys about this. Since i'm not really sure what is my passion to work.
Posted by

mohashah
at 12:12 PM
No comments: